Collective Worship at Ward Jackson C of E Primary School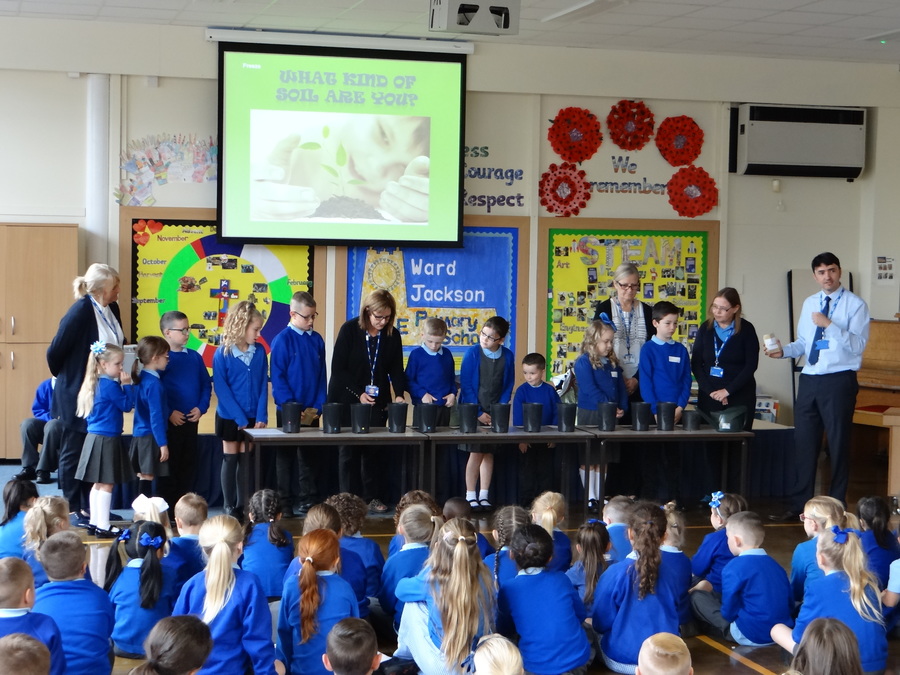 Our daily act of collective worship is central to bringing together our school community and allowing us to spend some time reflecting on a range of themes throughout the course of the year.
Below is our schedule for collective worship for this term:
Date

Worship Theme

Thought of the Week

16.04.18

Passover

For I know the plans I have for you declares the Lord

23.04.18

St George's Day

"Being Brave is having fear… and then finding a way through it" Bear Grylls

30.04.18

Kind and Generous

Be kind and compassionate to one another – Ephesians 4:32

07.05.18

Weather the weather

Be kind and compassionate to one another – Ephesians 4:32

14.05.18

Our Sun

Then God said "Let there be light!"

21.05.18

Charity

"Where there is charity and wisdom, there is neither fear nor ignorance" Francis of Assisi

Half Term

04.06.18

The Wise Old Owl

"Don't gain the world and lose your soul; wisdom is better than silver or gold" Bob Marley

11.06.18

Right skill at the right time

Each of you should use the gift you have received to serve others – 1 Peter 4:10

18.06.18

Hajj

"Hope is being able to see that there is light despite all the darkness" Desmond Tutu

25.06.18

The air we breathe

Give thanks to the Lord, for He is good – 1 Chronicles

02.07.18

Flogging a dead horse

God grant me the serenity to accept the things I cannot change,

Courage to change the things I can,

And wisdom to know the difference

09.07.18

Habit of silence

Be still and know that I am God

16.07.18

Memories

"Memories of our lives, of our works and our deeds will continue in others" Rosa Parks
We worship in lots of different ways at Ward Jackson:
"I liked the bubbles and I said a prayer." – Lulu (Nursery)
"I found it calm and peaceful." – Madiyyah (Y6)
"I liked the bubbles." – David (Y1)
"I liked looking in the mirror and reading quotes." – Amber (Y2)
"I enjoyed writing a letter to the homeless people. It is so sad that they don't have any clothes, food or a home." – Kai (Y5)
"I prayed for everyone to be safe because we are all equal." – Jenny (Y5)
"I felt calm and joyful." – Ryan (3)
"I dreamed about being rich so I could give money to the poor." – Connor (Y3)
"The M&Ms made me think about things I wouldn't normally think about." – Brooklyn (Y6)
"I liked writing my prayer on the love heart." – Patita (Y2)
Please click here to go to our Collective Worship Policy
Arrangements for collective worship in a Church school are the responsibility of the governors in consultation with the Head Teacher. Collective Worship and RE should be in accordance with the school's Trust Deed and may often be found attached to the Instrument of Government.