Engage Experience Two: Enlisting Officer – Sargent Hatcher
Pupils experienced what it would have been like to be confronted with an enlisting officer as a child soldier. They were persuaded to join-up by hearing about the role they would play in protecting their country. Following this experience, pupils were able to empathise with the soldiers who were recruited in this way.
Innovate Phase: Persuasive Speech
Pupils used their experience with an enlisting officer to write their own speech to persuade able-bodied men to sing-up to war. They used the speech from Private Peaceful as a starting point and watched the dramatized version to help them get into character.
Innovate Phase - Centenary Display
Children researched war memorials and centenary displays at a local, national level and international level. As a class we then designed and made our own display and thought carefully about the location of the display. Children decided to use a space in the hall as it is a central location within our school.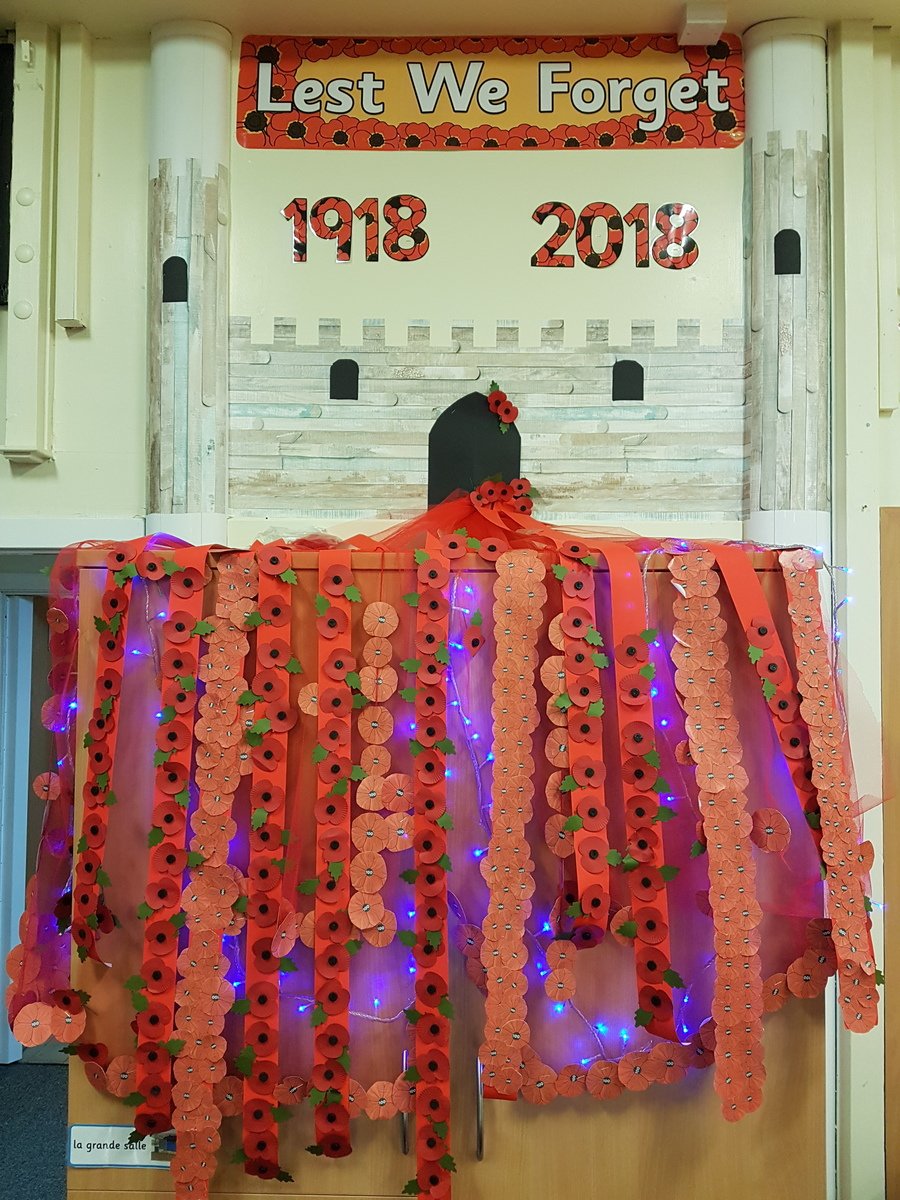 Express Phase - Remembrance Service
Children across Y5 and Y6 worked together for five days to create a very moving Remembrance Service, which they felt expressed how we - as a school - felt about the WW1 centenary. Children decided to use a range of mediums to express their thoughts including: narration, dance, drama and poetry.
Evaluate Phase: Eden Camp
What a brilliant end to our topic by exploring Eden Camp. Pupils were submersed into life during the war, experiencing the Blitz, blackouts, trenches, evacuation and so much more... Everyone loved the puppet show; joining in with some war time songs and getting soaked by the water pistol. A great day was had by all.
Engage Experience One: Evacuation
Pupils were put in the role of a WW2 evacuees, experiencing what it would be like to leave the familiarity of home and family to be displaced elsewhere. Pupils packed their own shoe box filled with memories of home and were sent to stay on a farm. Throughout the experience, pupils reflected on how it made them feel and what it would have been like to experience this in real life. Following this, pupils worked in groups to create a short presentation about evacuation using propaganda posters as a stimulus.
Develop Phase: Big Joe
Children explored an 'unseen' moment from the class novel by writing in role as Big Joe. Children 'put themselves into the shoes' of Big Joe and wrote about an unseen event in the text from his perspective. This task enabled children to further develop their understanding of plot, characters and themes.
Develop Phase: Propaganda Posters
Pupils have explored the use of propaganda posters from WW1 and WW2, examining how images, colours and words were used to persuade a nation to become one. Following this, they then created their own propaganda posters using a range of materials and different art techniques.
Develop Phase: Setting Description Task
Pupils developed image reading skills by looking at geographical locations of famous battles. Children looked at images of the landscape before and after and used their knowledge of figurative language to 'paint a picture' for the reader by creating contrasting setting descriptions. Children became quite angry at the impact of war on nature after looking at images and this gave them clear author intent and purpose.