Welcome to Nursery
Nursery Teacher - Mrs Allen
Nursery Support - Miss Cass
Autumn 1 2018 - Why Do You Love Me so Much?
Our topic for Autumn 1 is Why Do You Love Me So Much? The children began learning about babies and the love and care babies need. We were lucky to have baby Ethan come join us in nursery, the children enjoyed asking Ethan's mum questions about what he likes.
National Fitness Day
Nursery enjoyed joining in with some dance routines to celebrate National Fitness Day.
Baking
Nursery had a fun morning baking biscuits ready to share with parents at our rhyme time morning.
Autumn 2 - Why Do Leaves Go Crispy?
Our topic for Autumn 2 is Why Do Leaves Go Crispy? The children have enjoyed going on a leaf hunt and exploring leaves in the garden.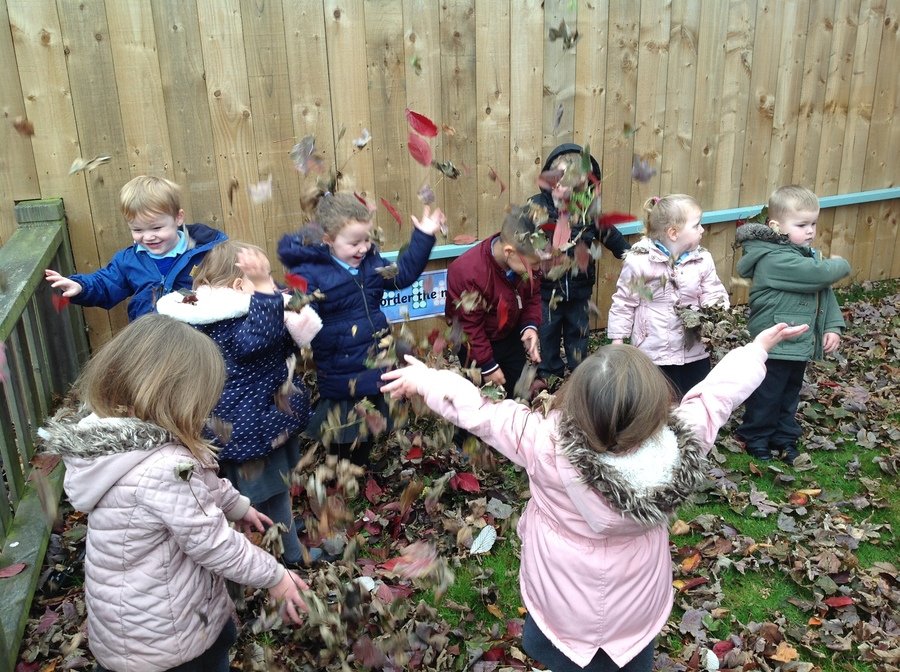 The Daily Mile
Well done to nursery for kick starting our new Daily Mile challenge. We are excited to see the benefits the challenge will have across school.
Christmas Party
Nursery had a magical time at their Christmas party. They loved seeing Santa and were excited to find out they are all on the good list!
Spring - Traditional Tales
This term Nursery will be exploring traditional tales including Little Red Riding Hood, The Three Little Pigs and Goldilocks and The Three Bears.
Maths Morning
Nursery had fun with their parents in the Maths workshop. Thank to all the parents who attended, as always your support is greatly appreciated.
World Book Day
Nursery have had a fantastic morning celebrating World Book Day. Thank you to the parents who joined us to share breakfast and a book, the children loved it! The highlight of our morning was baking biscuits of our favourite traditional tale characters - they were yummy!
Charlie the Sheep
We were lucky to be visited by Charlie the sheep, who is only 10 weeks old. He sadly lost one of his legs after an accident. The children were very gentle and asked lots of interesting questions. Millie wanted to know what Charlie eats and found out he likes carrots and biscuits.
Harvest Festival
Nursery enjoyed learning a new song and performing it to parents and the rest of the school in the Harvest Festival.
Messy Foam Play
Nursery loved experimenting with foam and making different marks in it. They used their fingers and paint brushes to see what interesting marks they could make.
Family Rhyme Time
We had a lovely morning when our parents/carers came into nursery to share our new rhyme time bags. Everyone had a great morning - the biscuits were delicious! We are looking forward to see how the rhyme bags help with children's development.
Children in Need
The children enjoyed taking part in activities to help raise money for Children in Need. They made Pudsey Bear ears, Coloured Pudsey pictures and joined the rest of school in a special celebration worship.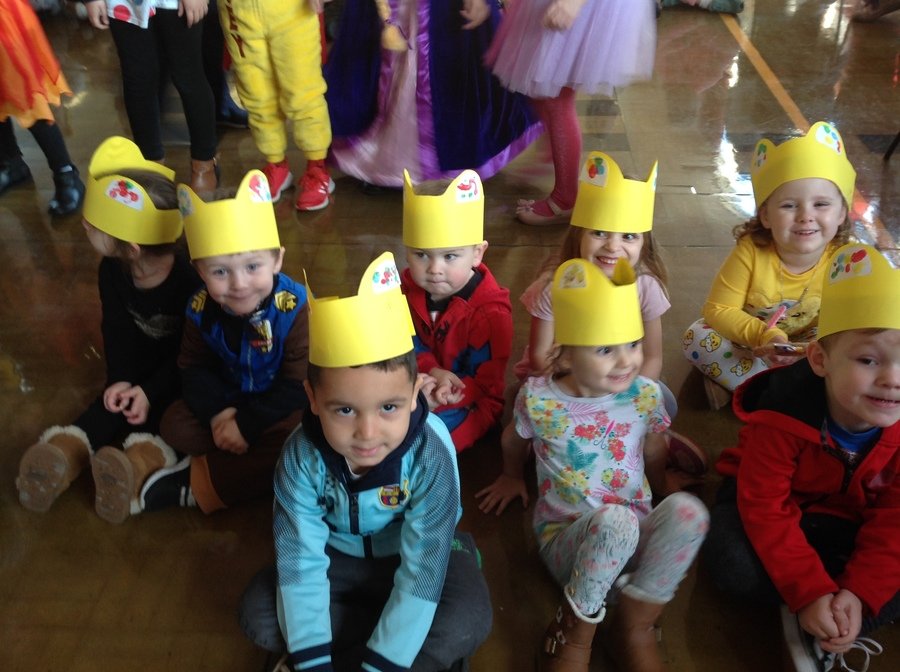 A Trip to Tesco
Nursery had a great time walking to Tesco to get food for their Christmas party. They made a list of perfect party food then looking around the store to find the items.
Whoops-a-Daisy Angel
Nursery and Castle Eden were fantastic this morning performing their nativity, Whoops-A-Daisy Angel. We are so proud of them all! Thank you to all family and friends for coming to support them.
National Storytelling week
As part of National Storytelling week, Nursery have been talking about their favourite books. They selected Goldilocks and the Three Bears to read in our school library. The children enjoyed playing the part of the bears and finding out who has been in their cottage!
Bikes and Scooter Fun
Nursery have had a great time playing on their new bikes and scooters. The children have really tried hard to pedal and get the bikes moving around the track.
Helping The Gingerbread Man
Nursery have enjoy being scientists and finding out what happens when The Gingerbread Man gets wet. They worked really hard to think of ways The Gingerbread Man could stay dry and safely cross a river.