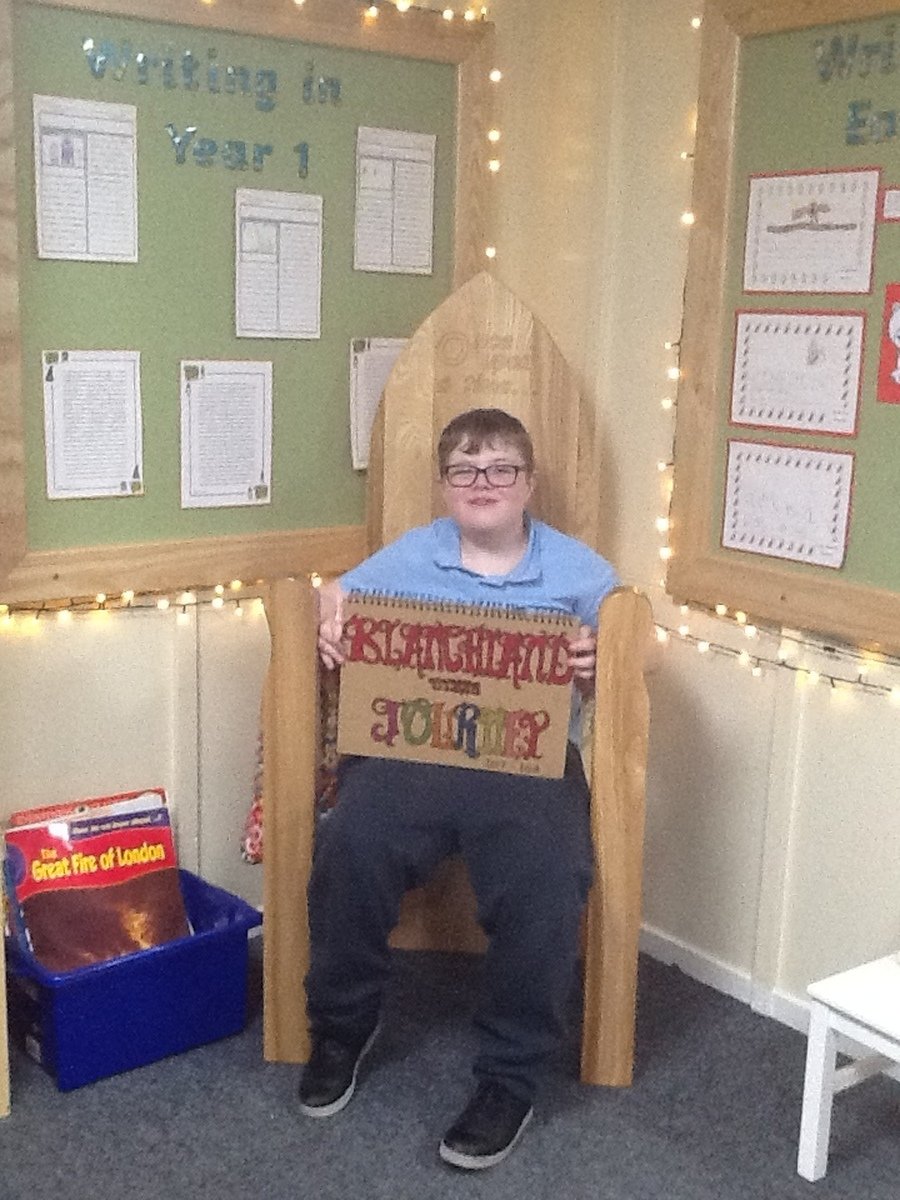 Curriculum
The Children are the Curriculum
Curriculum Intention
As we are a small, family school we have designed our curriculum - based on the National Curriculum - to meet the needs and interest levels of our children and wider school community.
We offer an immersive, knowledge-rich, skills-based curriculum to enable our learners to thrive and become the best that they can be.
At Ward Jackson Church of England Primary School, we promote learning within all contexts. We make excellent use of the local area, specialist facilities and frequently invite inspirational guest speakers into school to bring learning to life. Our curriculum places the emotional health and well-being of pupils at the heart of everything we do - as our school mission statement clearly states - we want to 'empower children to flourish for the rest of their lives' and 'provide outstanding teaching and learning experiences underpinned by a strong Christian ethos.'
We nurture a thematic curriculum - rich in Literature: "When I read... I can step into someone else's shoes... I can go anywhere I want... I can be whoever I want to be." (Maria - Y2). A love of reading is embedded within our wider curriculum; we recognise that reading is essential for emotional health and well-being in addition to academic success across the whole curriculum.
Curriculum Implementation
We are truly blessed that our school is filled with enthusiastic Readers, Scientists, Artists, Historians, Theologians, Writers, Mathematicians, Athletes, Designers, Musicians, Performers, Linguists, Speakers, etc... we recognise and nurture the individual skills and talents of all learners - inclusive of pupils, parents, staff, governors and the wider school community.
The wider curriculum at Ward Jackson Church of England Primary School is based upon an 'immersive' and 'thematic' approach to learning; this ensures pupils have a clear context for learning. Opportunities to develop a deeper understanding of all curriculum areas are therefore maximised by creating strong links within and across subjects; transferable skills are nurtured at every opportunity.
English, History, Geography, PSHCE, SMSC, Art, Drama, Dance and Design Technology are all taught through a thematic unit, which follow four distinct phases of learning:
Engage phase - 1-5 days
Develop phase - 1-3 weeks
Innovate phase - 1-2 weeks
Express phase - 3-5 days
Some specific subject areas of the National Curriculum, such as Maths, SPaG (spelling, punctuation and grammar), Science, Religious Education, Music, MFL, Computing and PE are usually taught separately from the thematic unit, although attempts at curriculum links are made whenever authentic cross-curricular links apply.
Curriculum Impact
We reviewed, re-modelled and implemented our new school curriculum in September 2017. 2018 - 2019 is therefore dedicated to curriculum growth. We are still embedding, developing and growing aspects of our wider curriculum in 2018-2019 but the short-term curriculum impact on pupil progress and attainment in English, Maths and Science is incredible. Please review the attainment and progress measures via our 'key information page' to see the most recent end of phase data.
Recent pupil voice feedback noted how much the newly implemented curriculum has positively impacted the frequency of educational visits and memorable experiences; children love to take their learning outside of the classroom and pupils (Y6 pupils in particular) have noted a significant increase in the amount of educational visits now on offer - inclusive of residential experiences.
We are now also assessing children in every aspect of the wider curriculum to ensure clear progression across every phase / subject and nurture the individual skills and talents of each child. Please read the pupil voice feedback below to see how our newly implemented curriculum has made an immediate impact:
Curriculum Pupil Voice:
"My favourite subject is Maths because there is always only one answer to a question – you are either wrong or right. I really enjoy doing different activities in Maths especially when we go outside and play Maths related games." - James
"I really enjoy Science because we have lots of fun researching and conducting experiments. I like that we get to learn in lots of different and interesting ways." - Brooklyn
"My favourite subject is PE. This year we have been doing street dance, tag rugby, football, swimming, judo and athletics. We get to attend lots of different competitions and meet pupils from other schools. I enjoy learning new skills and developing my sporting ability." - Logen
"My favourite lesson is RE. During these lessons we are able to explore how other people view the world and reflect on how our actions shape the world around us. I have really enjoyed having visitors come into our lessons and show us new things like how to make a Christingle." - Lilly
"Accelerated Reader is really good because it keeps track of my reading scores and tells me how I can improve my reading. Since we started doing it I think I have become a stronger reader and writer." - Varit
"I love our residential week at Dukes House Wood. I like to challenge myself when I am there to try new things like the 3G swing and the leap of faith. It is good to spend a week out of school and in a different environment where we can do different things." - Paige T
"Art is one of my favourite subjects because it gives us the chance to be creative. This year we have looked at different styles of art and attempted to try some of our own." - Shania
"Computing is my favourite subject because I like exploring new things about technology. This year we have been learning how to code algorithms and spend time looking at how to keep safe online. We have been able to attend Space to Learn and Crucial Crew to learn about these things." - Matthew
Information for Parents / Carers
At the start and end of each term, children are provided with 'topic webs'. This will provide an overview / review of curriculum knowledge and skills.
Curriculum Learning Journey
If you require any further information regarding curriculum content for your child, please speak to their class teacher or alternatively ask your child to share their class learning journey with you.
Children love using the class learning journey for recording and reflection
We are a Rights Respecting School...
Every child has a right to an education. Education must develop every child's personality, talents and abilities so that they can become the best that they can be - Articles 28 and 29