Computing
Subject Leader: Mr Barker-Platt
Computing skills are assessed from Y1 - Y6. Essential skills include: Algorithms, Computational Thinking, Problem Solving, Networks (Knowledge, understanding, using and applying), Digital Literacy, E-Safety and Data
Through quality teaching and learning, essential skills will be taught to children so that they feel prepared for the modern world.
At Ward Jackson C of E Primary, we know that the world is constantly evolving and technology is forever changing. It is our aim to prepare children for the future, by preparing them for their next steps in education and for their experience in the open world.
A high-quality computing education equips pupils to use computational thinking and creativity to understand and change the world.

Computing has cross-curricular links with a wide range of subjects and provides insights into both natural and artificial systems.

At the heart of computing is computer science, in which pupils are taught the principles of information and computation, how digital systems work, algorithms and pupils are taught to use these skills by developing their own programming.

Computing also ensures pupils recognise digital literacy – ability to use, and express themselves and develop their ideas through, information and communication technology – at a level suitable for the future workplace and as active digital citizens
A range of technologies at our disposal...
At Ward Jackson children have access to a wide range of resources to develop their computing skills. Some of these resources include but are not limited to:
Desktop All-in-one Computers
Laptop Computers
iPad's
Digital Cameras
BeeBots
Microphones
Microscopes
Various software packages
Each of these resources are in place to support the teaching and learning of Computing but are also used widely across the school to develop other subject areas.
Keeping Safe Online
The internet is a great way to connect with your friends and learn new things. But it's also important to stay safe.
At Ward Jackson, we are committed to delivering up to date Online Safety information to all of our staff and children. For further advice and guidance, click here.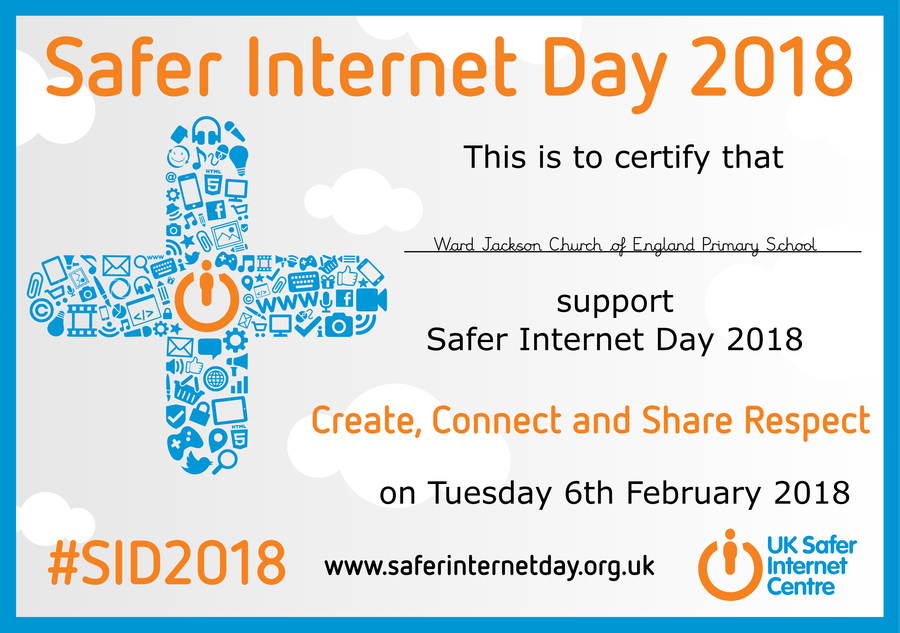 There are a few ways you can help make sure you're not in danger when you use the internet, check out these two very useful videos below...
Purple Mash
Purple Mash is an exciting resource for staff and pupils at Ward Jackson.
Children can log-in at home as well as during their time in school and there is so much to do!
Explore, have fun and share with the rest of your class and school the great work you are doing.
Click on the Purple Mash logo above to access this fantastic resource!
Computing Policy 2018-2019