iPad's
In recent years, governors have made significant investment in the technology we have available at Ward Jackson.
Because of this, our children have access to iPad's!
These devices are an exciting support tool for our entire curriculum.
Children are thrilled to use iPad's to access the internet and a large number of educational apps that showcase their talents in a more modern fashion.


iMovie
iMovie puts everything you need to tell your story at your fingertips, with a beautifully streamlined interface and Multi-Touch gestures that let you enjoy your videos like never before. Browse your video library, quickly share favourite moments, and create beautiful HD movies and Hollywood-style trailers. And with iCloud, you can enjoy them in iMovie Theater on all your devices.
See more and to buy click here

Morfo 3D Face Booth
Make an amazing talking 3D face from a photo of anyone, then record and send videos to all your friends!
Use Morfo 3D Face Booth with a photo of a friend, celebrity, pet or just about any object you can imagine – and quickly create a talking, dancing, life-like 3D character! Once captured, make your character say anything you want, wear wigs and makeup, speak in a silly voice, rock out, disco dance, suddenly gain 300lbs, and more. Want to show off your awesome 3D creations to the world? Easy! Record a video of your talking, dancing character and email or post right to Facebook! Surprise your friends with the coolest Party Invite or Happy Birthday message ever.
See more and to buy click here

Mr Thorne Does Phonics: Letters and Sounds for iPad
Featured in the Times as the number 1 website/app to make your child smarter!
*No.4 UK Educational App* Highest Rank
Top 10 app in over 30 countries worldwide
'Mr Thorne Does Phonics: Letters and Sounds' – The Youtube sensation Mr Thorne Does Phonics presents a comprehensive collection of over 70 exclusive literacy videos for children, parents, teachers, student teachers and anyone learning to read English, using the synthetic phonics approach to learning to read.
Click here to buy or to find out more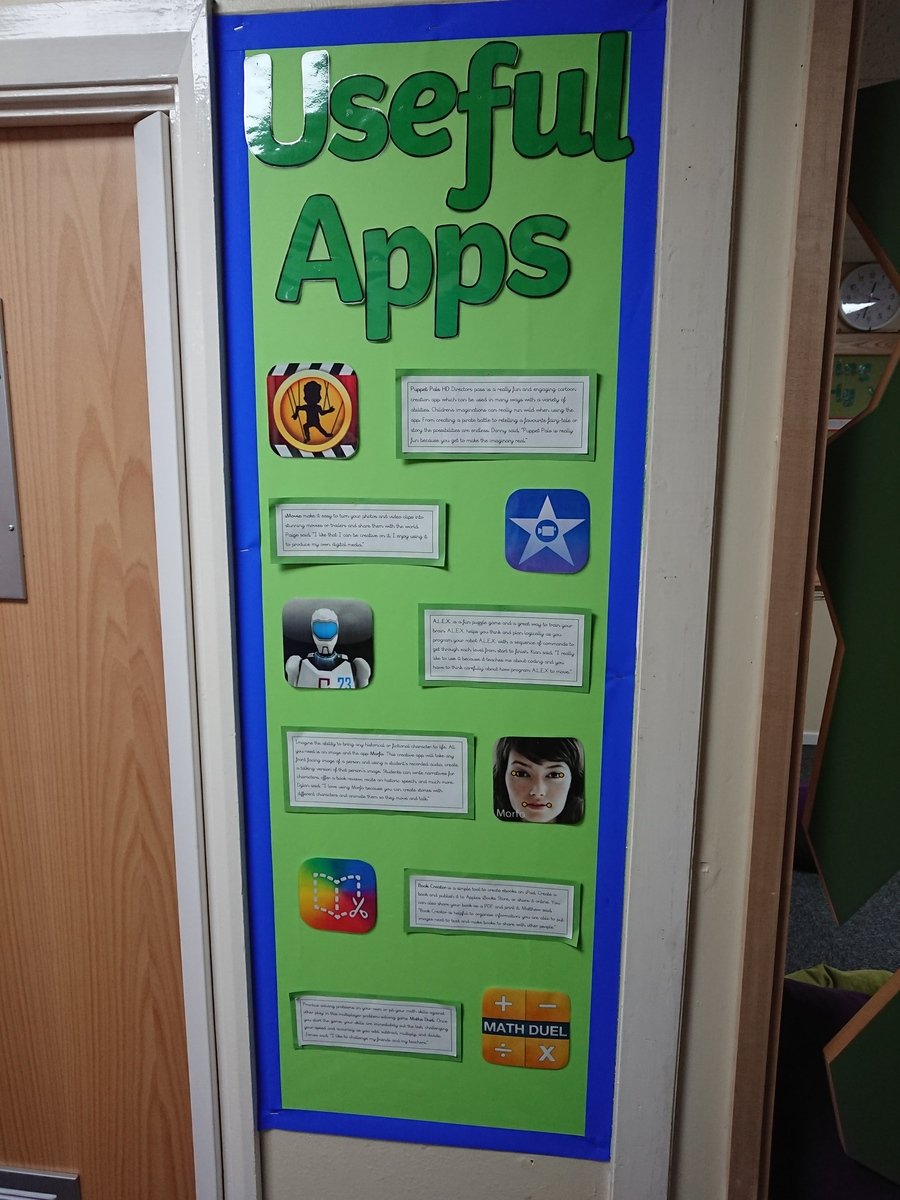 Book Creator
The simple way to create your own beautiful iBooks, right on the iPad. Read them in iBooks, send them to your friends, or submit them to the iBookstore. Ideal for children's picture books, photo books, art books, cook books, manuals, textbooks, and the list goes on.
See more and to buy click here

Puppet Pals 2
Children unlock creativity with this easy to use (but hard to put down) interactive puppet show! Even young children can create high quality cartoons from their imaginations. Kids can even star in the show along side the built-in characters!
Create short instructional videos (in any learning area)
Storytelling, Reports, Historic Retells
Help reluctant public speakers present to the class
Help foreign language or ESL students practice their fluency & language skills
Brainstorming or storyboarding ideas and presentations
See more and to buy click here