Accelerated Reader
Read all about it... read all about it... Ward Jackson Church of England Primary School is an Accelerated Reader success story...
Please find below exerts from the recently published impact review document by Renaissance Learning.
Ward Jackson Church of England Primary School, Hartlepool
Accelerated Reader at Ward Jackson Church of England Primary School
At Ward Jackson C of E Primary School, we launched Accelerated Reader in October 2017. At present, this reading scheme is currently established across KS2 (Y3 – Y6). Children in Y2 also phase on to AR once they have worked through the PM reading scale.
The Accelerated Reader programme enables parents, children and teachers to closely monitor the reading progression of children; it also enables pupils to select books, which appeal to their reading ability and interest levels.
Please follow our twitter feed to see the weekly results of the AR competition.
Parent Voice Feedback:
"Accelerated Reader has given my child positive encouragement to not only read more but also want to better herself."
(Y4 parent)
"I can't get him to stop reading now."
(Y6 parent)
"If he forgets his reading record on a morning, he will make us go home for it. He knows how important reading is, he reads every night."
(Y6 parent)
Staff Voice Feedback:
"The children are so motivated by AR. They are working to improve themselves as readers both individually and collectively as a class."
"Children are motivated by the instant feedback, excited to read and have increased confidence levels."
"Children enjoy AR time and are proud to share their scores. The online tool allows me to monitor each child's individual progress."
"I have noticed a massive difference in the amount of children actually reading during reading time. The competition has encouraged more reading."
Wingfield AR Winners - Seven Stories Visit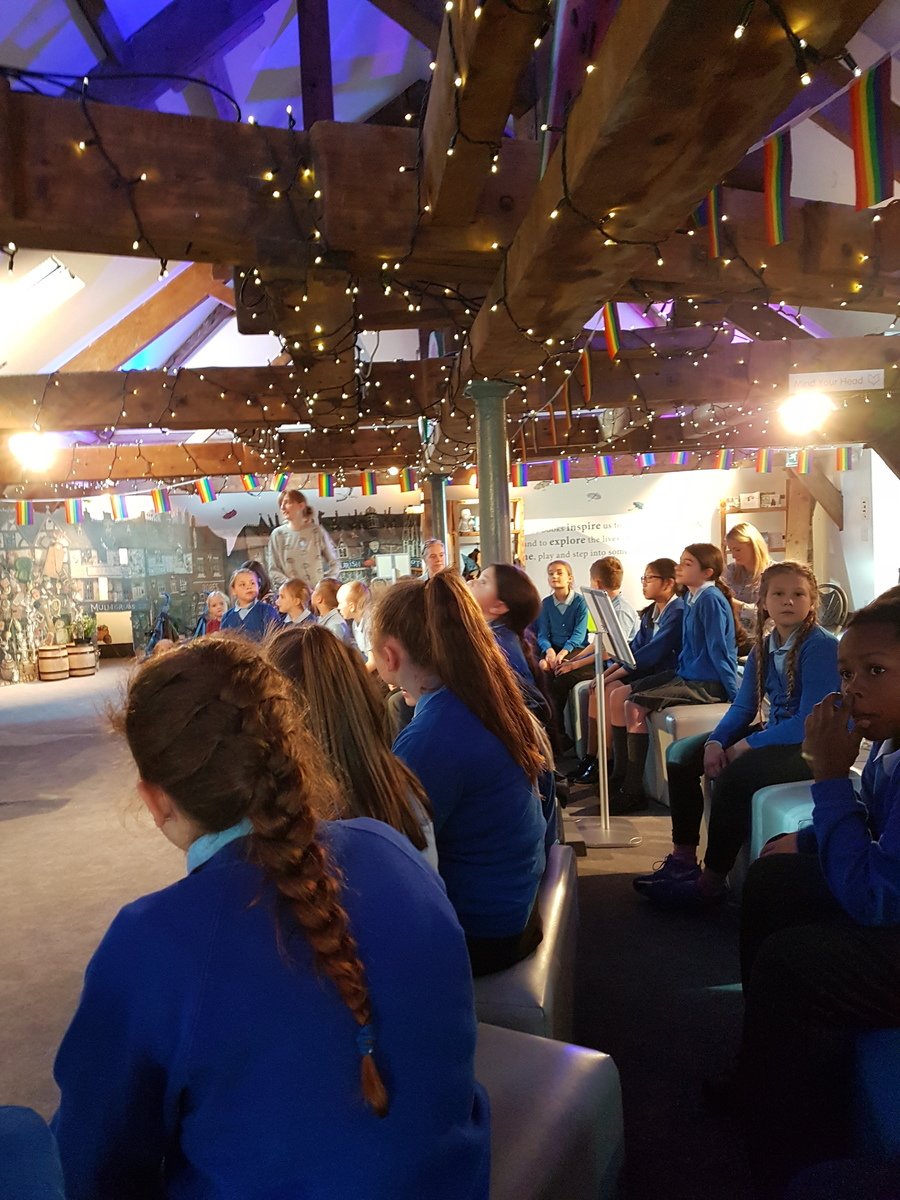 Exploring Seven Stories, David Almond and Discovering More AR Texts
Daily Reading Time in Action...
Pupil Voice - AR Impact Review