Phonics and EY Reading
Subject Leaders: Mrs Hunter and Mrs Campbell
How do we teach phonics?
At Ward Jackson, we are committed to ensuing that every child is able to read by the end of Key Stage 1. We have recently introduced the highly acclaimed Read Write Inc phonics scheme to help us maintain high standards in the teaching and learning of reading, phonics and writing across our school.
Our Foundation Stage and Key Stage 1 children will have daily Read, Write, Inc. sessions and we will support our most vulnerable readers with extra one–to–one teaching every day. Children with gaps in their phonic knowledge, reading, writing or fluency in Key Stage 2 will also be supported through high quality Read, Write, Inc. teaching and intervention.
​
We use the Read Write Inc Phonics programme as soon as the children start in Reception and this will continue through year 1 and into year 2. The teaching of this programme is a method of learning centred around letter sounds and phonics, blending them together to read and write words and using these learnt sounds in their reading and writing.

Using Read Write Inc phonics the children learn to read effortlessly so that they can put all their energy into comprehending what they read. It also allows them to spell effortlessly so that they can put their energy into composing what they write.

The children are assessed and grouped according to their ability. They will work with a teacher or teaching assistant on the Read Write Inc phonics programme. The children will be assessed regularly by the phonics lead , Mrs Hunter, and will then be put into new groups. In addition to the Read Write Inc programme the children will also be working on writing skills in their classes with their own class teacher to continue to develop their skills further.
​
The sound that the children are taught are split into sets. They are listed here:
When teaching children to write letters, we use the rhymes shown below ...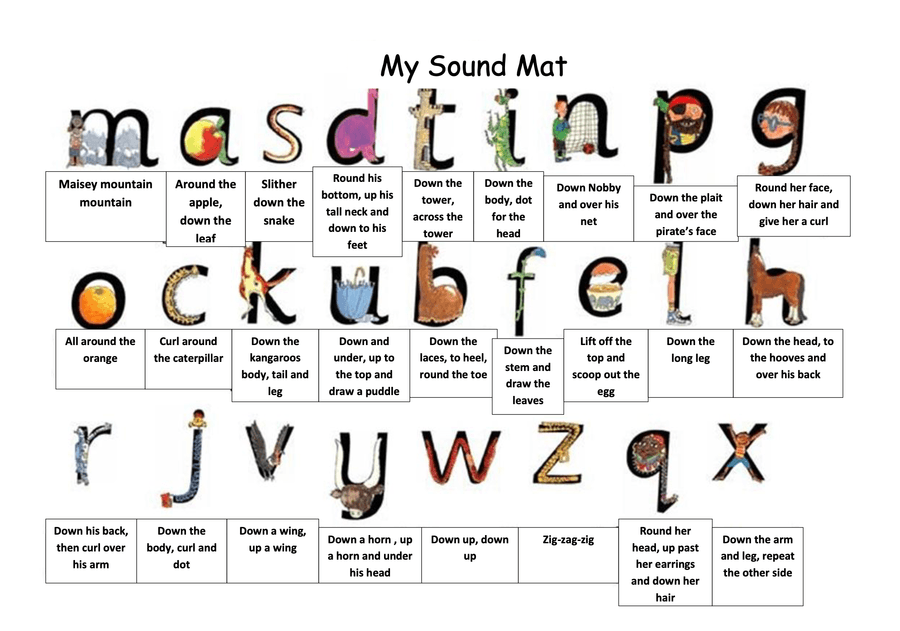 Supporting your little readers at home ...
To find out more about the programme and for information about how to support your child at home, click on the links below​.
Please Say The Sounds Correctly
It is very important that we say the sounds correctly when teaching phonics and supporting at home. Adding 'ugh' sounds to the end of letters just as f- pronounced 'fuh' can make learning to read difficult and can undo all of the hard work we do in school. Please take some time to watch the video below which shows how each letter is pronounced when learning to read.