SEND @ Ward Jackson
Special Educational Need and Disability
At Ward Jackson Church of England Primary School we strive to ensure that all children achieve their potential.
We support the children throughout their journey as much as possible with quality teaching however some children will need additional support to help them achieve their targets.
These children are usually identified when parents, teachers or the children are concerned about their progress.
If you are concerned about your child's learning or progress, please talk to their class teacher first.
Then we can discuss the best way forward for your child.
There are many different kinds of Special Educational Need and Disability (SEND) and we are able to support children with a wide range of needs within our school.
The Special Educational Needs and Disability Co-ordinator (SENDCo) works closely with Class Teachers and other agencies to work out the best support for children with Special Educational Needs.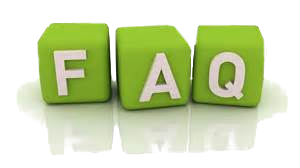 FREQUENTLY ASKED QUESTIONS
Q- I think my child has special educational needs?
A- Talk to their class teacher about your concerns
Q- How will Ward Jackson C of E Primary School support my child?
A- The teacher will decide if your child needs small group support or a more individual plan to support his need. Support may include intervention programmes run by a teacher or teaching assistant.
Q- How will I know how my child is doing?
A- Progress meetings are held every half term in school and your child's progress will be monitored regularly to ensure the extra support is helping him to achieve his targets. If your child has an Individual Learning Plan this will be shared with you so you are aware of his targets. You will be given the opportunity to discuss your child's progress at each of the termly Parent Consultation Meetings. If you wish to have any additional meetings to discuss your child's learning please ask to meet with his teacher or the SENDCo.
Q- How can I help my child?
A- Your child's teacher will share their Individual Learning Plan with you which will set out their targets. They may also ask you to support your child with homework and other activities.
Q- What agencies are available to help my child?
A- With your permission we may ask any of the agencies below to advise or offer support for your child:
Learning Support Assistant

Educational Psychology Team

Speech and Language Department

CAMHS

School Nurse Service

Visually Impaired Service

Hearing Impaired Service

Occupational Therapy Team
We can also liaise with The Hub in Hartlepool if you need extra support with your child at home. Please speak to our Parent Support Advisor, Mrs Hilder, in the school office to find out more.
Q- What training have Ward Jackson staff had with regard to SEND?
A- Our staff have training to support children with a range of needs such as:
Autism Spectrum Disorder

Aspergers Syndrome

Social and Emotional needs

Aspects of physical and co-ordination needs

Speech and Language needs
Q- How accessible is Ward Jackson C of E Primary School?
A- The school building is all on one level and the wide doors are suitable for wheelchair access. We have two disabled toilets, one between Foundation stage and Key Stage One and another in Key Stage Two.